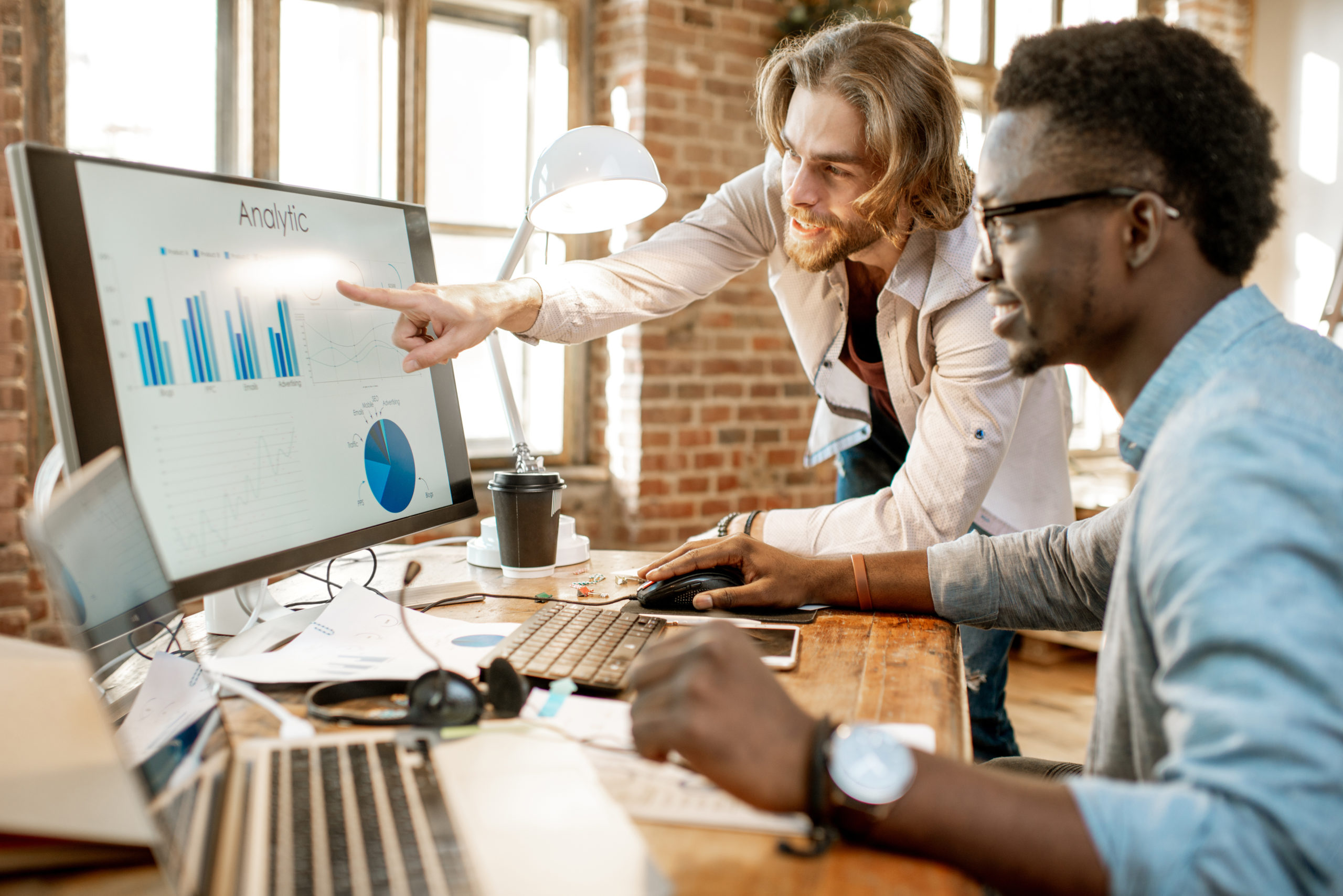 SSB researchers pursued propensity scoring while working to help academic institutions and pro sports teams manage their growing stockpiles of data. As we processed the information produced by email systems, ticket sales, parking, merchandise sales, and alumni activity, we realized we could do more than just provide a clean, crisp view of the data to our customers.
Using proprietary algorithms and machine learning technology to analyze that data, we can help our clients better understand their fans and donors and connect with them in ways that increase sales.
The propensity score is a percentage estimate of the likelihood that a customer will take a specific action — buy or renew season tickets, donate to a school or buy game jerseys, for example. A score of 85 would indicate 85 percent certainty that a person that fits a specific profile will take a specific action.
By leveraging the propensity scoring inside of SSB Analytics, our customers can look forward and make real time predictive decisions, which means they can convert more sales. For example, let's say 90 percent of season ticket holders historically renew for next year. Propensity scoring can predict which 90 percent, so the marketing team can tailor its plan to achieve maximum renewals.
Predictions like that get better and more valuable as more customer data is made available for analysis. Each data point increases the potential accuracy of the prediction. For example, we might find that alumni who attend at least four football games a year are most likely to renew their season tickets or donate to the school. However, if we also have data on who opens marketing emails from their alma mater, and spend $100 on merchandise at the games, that might drive an even clearer prediction.
A good marketer might arrive at those conclusions on her own. But propensity scoring provides mathematical proof to support or overturn legacy strategies and take guesswork out of the decision.
Adds Emily Chereck, Director of Product at SSB, "One of the biggest use cases we hear from clients is that propensity scores help their sales and marketing teams identify 'fence-sitters' and therefore prioritize efforts. Furthermore, we hear over and over again that clients have tens of thousands of leads, but a limited sales staff. Propensity scores and predictive modeling in general help them focus where they have the biggest potential to move the needle."
Currently, we have deployed propensity scoring to multiple universities and professional franchises. Each client receives a specific propensity model, customized and fine-tuned based on their unique data. And the initial results have been impressive. One of our university clients generated revenue of over $50,000, in just three weeks using the propensity score available through SSB Analytics.
To help marketers get working on those new leads quickly, SSB provides the data analysis in a simple, actionable format. Though the technology underneath it is complex, the customer sees none of it, instead receiving reports that are easy for front line marketers to use.
As we roll out the propensity score to more clients in the months ahead, we're just as excited about another analytics tool that's under development – capacity scoring. This service will add the ability to estimate how much alum might donate. A combined look at propensity and capacity will help marketers drive even bigger revenues.
In the meantime, we'll keep talking to clients and getting feedback on what other features and services we can provide. As long as the data exists for it, we can build a model for it. And the predictions will only get better.