Siloed data is one of the biggest challenges we see in advancement and it threatens to undermine our alumni and donors' trust. While constituents see their relationship with a college or university as comprehensive and singular, that institution's fundraising data management practices don't often allow the same.
Because of the siloed nature of constituent data across campus, an important overarching narrative is often dissected into individual pieces with segmented data.
SSB has been working to overcome these fundraising data barriers for years, helping its clients achieve a complete view of their constituents' relationships with the institution. And now, as we bring ALUMinate, HEPdata, and Affinaquest together as one under the SSB umbrella, we're not just helping you to break down the divisions in your data—we're breaking down our own.
In a live webinar on Wednesday, November 10th, key members of our team came together to share SSB's new organizational vision and the critical components of our products and services that will help drive toward it. You can access a recording of the webinar here.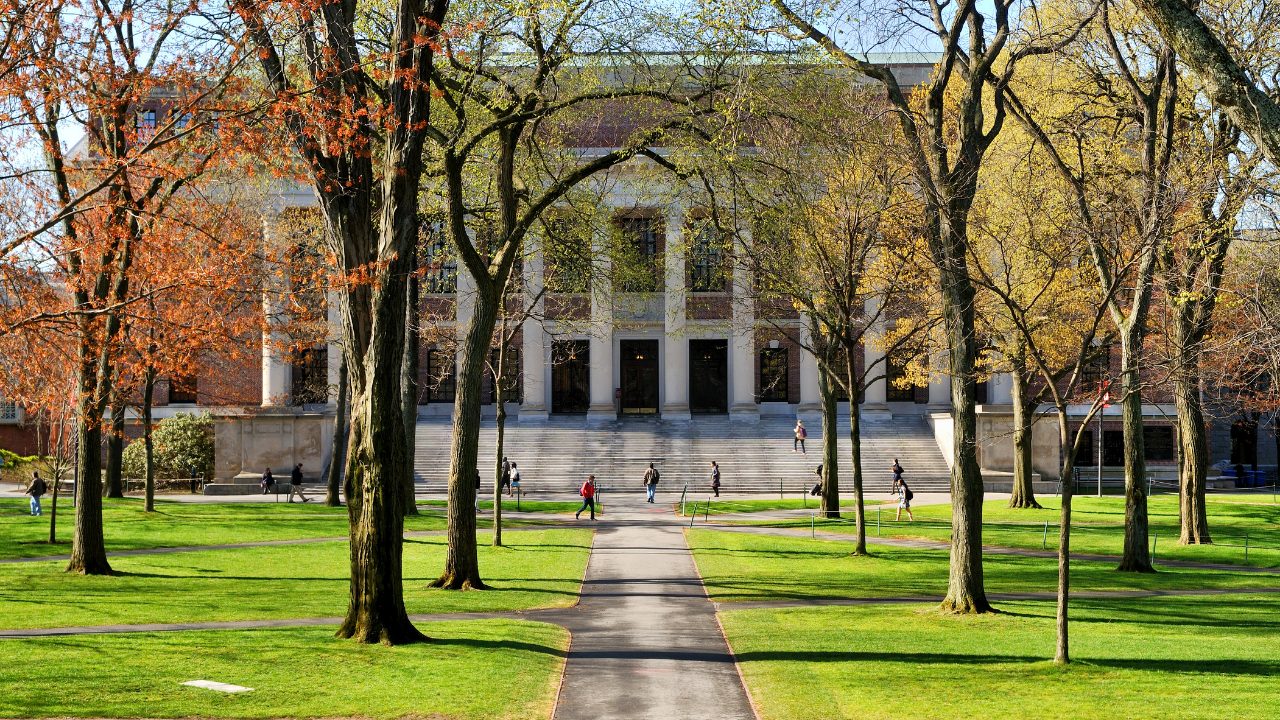 SSB Industry Experts
Rishika Kondaveeti, Data Scientist for SSB: Coming to SSB from ALUMinate, Rishika is a data scientist with more than five years of work experience in data analytics and quality assurance with alumni and constituent data. Rishika uses her passion for data analytics to develop custom data algorithms to match and aggregate data, analyze data to generate trend and pattern analysis for prospect identification, and solve data quality problems, effectively presenting actionable insights to help advancement teams with alumni and donor relations.
Vashonta Roach, Enterprise Account Manager for SSB-Affinaquest: Vashonta has more than 20 years of experience helping colleges and universities create meaningful engagement with students, alumni, and donors. She joined SSB as part of the Affinaquest team and is passionate about working with collegiate foundations and advancement offices to leverage modern technology to drive efficiency, automation, and best practices. Vashonta is a graduate of Virginia Tech and has spent more than a decade involved in leadership roles with Virginia Tech's local alumni chapter.
Wade Longmire, Director of Collegiate Markets, SSB: Wade Longmire joined SSB five years ago after working for the Athletic Department at the University of Texas and the Ticket Office at the Tennessee Titans. Wade has experienced firsthand how data can be leveraged to drive engagement with constituents and achieve business outcomes. He currently oversees all of SSB's Higher Education Business Development and partners with universities to identify institutional goals and to align those goals with data strategy.
Together, Rishika, Vashonta, and Wade presented a unified view into the future of SSB—a future that includes the breaking down of data silos for better engagement and increased donations.
The New SSB: Who We Are Today
Today, SSB represents four industry leaders in advancement: Affinaquest, ALUMinate, HEPdata, and, of course, SSB itself. We empower our clients through innovative technology, predictive analytics, and actionable insights to achieve meaningful outcomes. We want to make a difference in people's lives, and we do that through data management and cleanup, an industry-leading CRM, data enrichment and analytics, and matching gifts.
With our combined expertise and services, we are committed to integrating every piece of that work into one comprehensive suite, helping you to reimagine your engagement strategies and better position your information as an actionable asset.
That is a big promise, so let's break it down.
Reimagining Your Engagement Strategies
In an ideal world, all fundraising data flows together from across your institution. In reality, an institution is often composed of silos.
When a development officer meets with Bob, an alum and long-time donor, on a Monday morning, they may have no idea that Bob attended a basketball game two weeks ago or that Bob's grandchild was just accepted into the university. Those pieces of information are held separately, out of reach of the development officer.
Reimagining your engagement strategies means 
finding ways to bring this data together to build deeper relationships with your alumni and donors;
thinking about where impactful data lives on your campus;
integrating with a variety of sources to centralize that data, and;
storing that information in a scalable and secure fashion.
We know it's not as easy as it sounds; you have been working for years to better integrate your advancement data. This is where the expertise of SSB comes in.
We know the pitfalls of this work, we understand how you think about your alumni and donors, and we have the ideas and tools to help you overcome divided data for deeper, more meaningful engagement.
With the right data, you have the opportunity to curate the experiences of donors and alumni and can give them the same level of service and dedication that they offer you through their time, fandom, and donations. Suddenly that same Monday morning meeting is changed: the development officer shows up with a "Proud X University Grandfather" t-shirt and a comment about the game—a blowout win. Bob's experience is enriched, and his relationship with his alma mater becomes stronger as a result.
Positioning Your Data as an Actionable Asset
Data means nothing if it's not used. But institutions often gather as much data as we can, only to shove it in the database and let it gather dust. Maybe they're collecting the wrong data, or it isn't complete enough to tell them anything. Perhaps they just don't have the tools we need to tease out its wisdom.
SSB has long focused on constructing what we call the "golden record," the one true and complete record for every constituent in your database. Now with Affinaquest, ALUMinate, and HEPData, we can do even more:
enrich the golden record with data points found outside of your ecosystem;
direct your data into environments for reporting, segmentation, and campaign building;
feed key information into your CRM to enhance donor management;
flag records for immediate action and prioritization; and
perform high-end analytics to drive results.
This work is the catalyst to the outcomes advancement programs seek. Not only do you know what Bob has been up to lately, but the meeting with the development team was perfectly timed; the data told them exactly when to ask for Bob's next gift—and how much to ask for too.
SSB: Destroying Silos with the Golden Record
All institutions want to engage, to understand, and to interact with our constituents at a higher, more personalized level. It's not just long-time donors like Bob, either; it's the people who attend sporting events and arts performances, shop in the university bookstore, or engage with you on social media.
Like a professional sports team or a business in any industry, a campus environment offers myriad avenues to collect and store constituent information. CRMs, communication tools, digital platforms, transactional systems, and management vehicles are all pieces of the puzzle. Your constituents interact with these elements and more as they move through campus, and those systems help you customize the constituent experience every day.
While these systems were built to serve a specific purpose, they typically weren't built to talk to one another. In a world where information isn't clean, positioned, and structured well, it's not trusted or usable, and you're forced to make decisions based on what you think rather than what you know. You take a guess rather than developing and pursuing our strategy with confidence.
Central Intelligence: Bridging Gaps and Keeping it Clean
SSB's legacy response to those critical data gathering and quality problems has been our Central Intelligence (CI) platform. CI is a proprietary tool that aggregates data from across campus silos to produce one comprehensive, accurate record.
We call this the "golden record" due to its value; it is the holy grail of advancement and the key to engaging our constituents at a higher level. Because of this, the golden record is at the center of SSB's unified product vision.
The golden record should be the primary source of information on a given constituent, drawing data from other essential sources. It brings out of silos and into the field, empowering ticket reps and annual giving officers and major gift fundraisers and the alumni team and anyone else who needs it with the information they need to engage with constituents well.
Central Intelligence doesn't just gather the data; it also works to clean the information that comes in. On a regular basis, CI does things like running addresses through the national change of address database to be sure that they're valid, ensuring emails have valid domains, managing duplication, and confirming that phone numbers have ten digits.
Now there aren't three (or more) records for your donor Bob—Bob, Bobby, and Robert are all verified and collapsed into one. You're keeping up to date with his employer and his contact information, and ensuring that you have all of the information you need from across campus in one record.
Data management and quality is a huge undertaking for any institution. CI largely automates the task, turning a massive manual challenge into a smooth automated process that frees up resources for more strategic and efficient use.
Elevating the Power of CI through SSB's Comprehensive Tools
CI isn't a new product, but the new partners, intelligence, and toolsets available to us through the integration of HEPData, Affinaquest, and ALUMinate allow us to bring even more value to SSB clients.
With Advancement Cloud from Affinaquest, for example, not only is CI creating and maintaining golden records on a regular, frequent basis, but we now offer a deeper and more seamless integration. We can pull all the information from a school's most vital source, their CRM, enrich those records with other data points using data sources from ALUMinate and HEPdata, and push the info back into the Advancement Cloud platform for gift officers to leverage.
Historically, data sharing between athletics and advancement has been particularly fraught. Using CI, SSB can easily enable data sharing between these areas, arguably two of the most crucial interaction points for any constituent. This is where Bob's fandom and his giving become two pillars of his unified engagement, rather than distinct, separate activities.
Driving Data Quality through Data Enrichment
When it comes to data quality, the devil is always in the details. When Rishika asked our webinar attendees to grade their CRM's data quality, most people rated it a B or C. Collectively, that means that your data is okay. It's not amazing, and it's not terrible. It's average.
Three of the most common concerns that we see with advancement data quality are:
incorrect identity resolution,
invalid data,
and issues related to spouse or household members' and spouse's data.
More often than not, these issues and more can be resolved or improved with data enrichment, which is where data enrichment comes in.
Delivering Constituent Data to Address Common Data Issues
At SSB, we deliver high-quality, up-to-date constituent data when and where it is needed to engage your donors and alumni. We provide enriched contact information, professional employment data, employer matching gifts data, wealth, demographics, and deceased indicators.
These fields go above and beyond the data that is available on campus, drawing from public sources. Now you don't have to research Bob's employer and his giving capacity; we do that for you to enhance your existing data and empower you with even more information to craft a personalized engagement strategy.
The Future of Enrichment at SSB
SSB is working to increase the scalability, repeatability, and frequency of these tools:
Scalability: enriching data at different scales and applying our solution to different types of data sets;
Repeatability: setting up processes to be repeated as necessary; and
Frequency: giving you the power to run data enrichment when you need it.
We can't wait to show you the next chapter of SSB with ALUMinate.
Advancement Cloud: A Robust Advancement CRM Built on Salesforce
As Vashonta explained in our webinar, Advancement Cloud Is not just a CRM; it is a native Salesforce solution explicitly built for collegiate advancement and hospital fundraising.
With Advancement Cloud, you get the best of both worlds:
The robust, well-oiled machine that makes Salesforce the world's leading CRM; and
Key functionality and tools to make Salesforce even more relevant and effective for advancement data.
Moreover, Advancement Cloud builds on Salesforce's commitment to "click, no code" usability, upholding the idea of an accessible and easy-to-use platform. We've worked to ensure that the vocabulary and presentation of Salesforce are retained within the platform.
This means that our users have a common language and a common view with other Salesforce users. It also means that every component of the Affinaquest solution is supported. You are guaranteed new features and functionality on an annual basis, and we've built a user community made up of your peers to support this work.
Clearing Up the Crystal Ball of Your Data
Because Advancement Cloud was built by advancement professionals with advancement professionals in mind, it is structured to handle all of the needs of a robust advancement program. Advancement Cloud's thoughtful features and extensive data fields provide a central location for all of your institution's data, serving as a hub for the golden record.
Without all this data in one place, you can try to predict the future, but the view through your crystal ball will be murky. You can't and won't know enough. But with the golden record and a singular view of your advancement data, especially when supplemented with data enrichment, the future is clear.
Easing the Pain of Matching Gifts
In 2019, SSB joined with HEPdata, a leading matching gifts company providing solutions to help higher education and nonprofit organizations improve their matching gift fundraising. Matching gifts is a form of employee-sponsored giving in which companies match their staff members' contributions to any charitable cause.
Because of this partnership, SSB is now the nation's leader in providing matching gift solution sets. We've partnered with around 1,000 institutions and organizations.
Converting matching gifts to real dollars is a challenge for every institution. They come to us with questions that often feel unanswerable by our teams:
Does this company match gifts to my organization?
Where is their policy information?
Do I know where all of my donors work?
What are each company's matching gift program requirements?
Even if you have the answers to these questions, the follow-up presents another challenge. Matching gifts are only realized when the donor completes the paperwork and initiates the process from their side. Nurturing those opportunities, putting the right paperwork and links in your donor's hands, and anticipating when those opportunities might close is more than a full-time job.
With SSB's Matching Gifts, powered by HEPdata, we now offer nimble solutions to help identify and automate those opportunities. We make it easy for donors to submit their employer information. An automated process sends reminder emails to donors after they donate, prompting them to take additional action to request the match.
With Advancement Cloud and data enrichment, our matching gifts program is even more robust. Enriched employer data and contact information will aid in identifying matching gift opportunities, while employer matches can be flagged in Advancement Cloud as they come in, with easy scheduling notifications for follow-ups. We're doing everything we can to make a complex process easier, increasing your gifts and freeing up valuable resources within your organization.
A Value Greater Than the Sum of its Parts
Individually, each of the companies that now make up SSB were valuable. Together, our value is even greater.
Before joining forces with HEPdata, ALUMinate, and Affinaquest, SSB's services stopped at data management. We gathered the data, put it all together, and applied algorithms to clean it up, all based on internal data. Now we offer services from end-to-end, meeting our clients' needs at every point of the journey.
This one-stop shop isn't just an easier way for our clients to do business. We expect that it will, in turn, present cost-savings for our clients, as they have the opportunity to choose the services and resources they need from a comprehensive suite of products all under one roof. Plus, you can be assured that those products will integrate seamlessly, saving countless hours, dollars, and headaches too.
We'd love to show you what SSB can do for your advancement program. If you're interested in seeing how these elements can work, either together or separately, please contact us today!