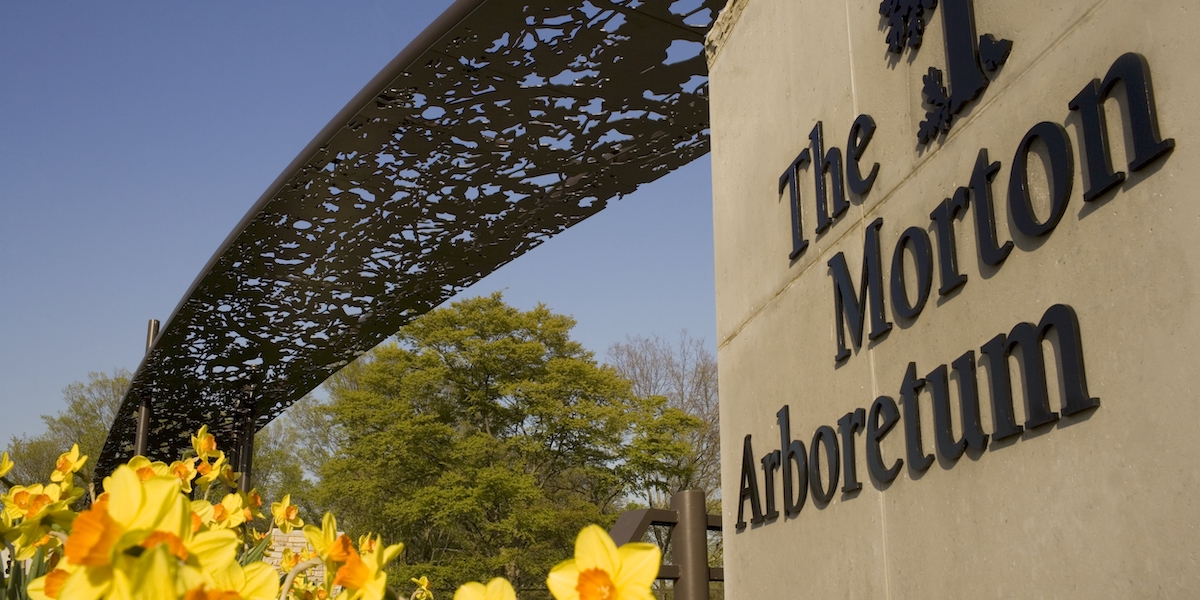 Located outside of Chicago, Illinois, The Morton Arboretum is a haven for plant and nature lovers. Known as "The Champion of Trees," The Morton Arboretum uses Affinaquest's Data Enrichment services to support and drive their mission to study, display and learn from trees and other plants from around the world.
Samantha Ford, the Manager of Development Operations at The Morton Arboretum, spoke with me about how the organization recently made a big change to their development operations, by transitioning from Raiser's Edge to Salesforce. I found Samantha's perspective particularly insightful because, as their teams, data, and data needs grow, many organizations and institutions of higher education are faced with the need to evaluate their current development CRMs and select a new one. This can be a huge and daunting task. I hope this interview can serve as a guide for other organizations that find themselves in a similar situation.
Below is our conversation, edited for clarity.
Caitlin Scarano: Hi Samantha. First, can you tell our readers a bit about yourself and your professional journey? How did you end up in this work?
Samantha: I majored in Arts Management, and my first job out of college was working in the development department at Hubbard Street Dance Chicago. I started in an assistant role and then moved up to database manager. After nine years, I left for a position in the development office at The Morton Arboretum, with a focus on prospect research for several years. Then I moved into my current role a few years ago as the Manager of Development Operations.
Caitlin: Please walk me through the timeline of your CRM transition. When and how did you decide to do this?
Samantha: In the fall of 2018, The Arboretum began to explore a more holistic approach to constituent relationship management. Building on the successful completion of the Growing Brilliantly capital campaign and continued growth in audience awareness and participation, the project was spurred by the pursuit of continuous improvement and the goal to further integrate systems.
The Arboretum partnered with a consulting firm to identify opportunities to further integrate people, processes, and technologies with an emphasis on The Arboretum's Point of Sale system (POS), donor and member database, and email marketing platforms. The assessment highlighted opportunities to integrate and consolidate systems to provide enhanced guest experience and increase staff efficiencies. We took a centralized, integrated approach to determining technology requirements, versus a departmental approach, prioritizing a seamless experience for the end user. Employees across The Arboretum worked together collaboratively to provide input and ideas throughout the process.
Caitlin: What were some of the Arboretum's goals and key milestones?
Samantha: The goal of the project was to deepen relationships and engagement with The Arboretum audiences in order to advance the organization's tree-focused mission. We sought to provide the best possible experience for constituents transacting on-site at The Arboretum and online and to increase efficiencies for staff throughout the process.
Following the discovery and strategy phase, the three key milestones were the implementation of a new point-of-sale (POS) system, CRM solution, and email automation program—all three including built-in integrations.
Caitlin: How did you determine who should be at the table regarding decision-making?
Samantha: Projects of this magnitude require institutional alignment, collaboration, and support.
Understanding how an integrated CRM strategy would affect and benefit much of the organization, the project was initiated by a cross-functional steering committee including the Vice President of Marketing and Communications, Vice President of Development, Vice President of Education, and the Chief Financial Officer/Vice President of Finance.
The Vice President of Marketing and Communications, Vice President of Development, and Director of Information Technology led the project, involving internal stakeholders to determine the organization's requirements and assess potential vendors.
Caitlin: What is the best way to go about doing a cost-benefit analysis for making wholesale changes to your CRM to improve data quality?
Samantha: There are a number of different approaches to cost-benefit analyses for significant technology projects. At the core, organizations must assess past performance trends, identify future targets, and weigh projected gains against the total project cost. The process should take into account outcomes that are inherently quantitative and those that are less quantitative but still of significant impact.
Caitlin: How did you decide on what the feature set or integrations should be? What were the cost-benefit tradeoffs? How did you prioritize the value of the different features?
Samantha: A cross-functional team of stakeholders went through a discovery process to document business requirements. The requirements were assigned a level of priority using a scoring system. It was important to maintain critical existing functionality and to prioritize new features with the greatest potential to advance the project's goals. For instance, features that integrated systems were prioritized, as was functionality that impacted users, such as a single online account login.
Caitlin: The Morton Arboretum hired a full time database manager/Salesforce administrator. How did you decide the cost of hiring that role was worth it? What are the main roles and responsibilities of this position? Will other people in your organization be Salesforce experts or are you relying on the SF administration and consultants to help?
Samantha: We found it necessary to hire a full time CRM Administrator with significant experience in Salesforce because no one on our current staff had worked with Salesforce. Also, the Salesforce CRM will be utilized by several departments in the organization, as opposed to mainly the Development department, and it was essential to have a main point of contact and support for the new CRM. A few staff members in Development Operations will work to become advanced users in Salesforce, but for now our CRM Administrator is the expert.
Caitlin: Did you run parallel systems for any period of time or just "hit the switch" to the new CRM?
Samantha: We did not run parallel systems. We went live with Salesforce on March 1 and stopped using Raiser's Edge (our previous system of record). IT and Development Operations retained access to RE, but that was for confirming data migrated to Salesforce. We did not add any new information to RE after we went live.
Caitlin: Any other advice to organizations considering making a CRM transition? Tips for team buy-in?
Samantha: Change management was an essential part of this project. Involving internal stakeholders from the very beginning of the project and throughout the discovery phase helped stakeholders to envision how changes could benefit The Arboretum audiences, employees, and the organization. The input of internal stakeholders was of key value and influenced the final decisions made by senior management.
Caitlin: Since you've launched, what are some of the new features you look forward to using in your new CRM? Or, have you yet seen how this is impacting your fundraising efforts or operations?
Samantha: The new features that have proven to be helpful so far are the reports, dashboards, and having a cloud based CRM (we previously hosted our RE database). Also, our new POS system integrates in real time with Salesforce (we previously had to import this data on a daily basis). We are also in the process of implementing Pardot, an email automation system that integrates with Salesforce. We currently use three different email systems, so it will be very beneficial to have the organization on one email platform.
I want to thank Samantha and the development team at The Morton Arboretum for taking the time for this interview.