DENVER, CO (AUGUST 17, 2021) – SSB, a leading CRM and data management company in professional sports and collegiate athletics, announced today a multi-year agreement with Syracuse University Athletics to grow ticket sales and fundraising revenue, enhance communications and improve marketing efficacy through a deeper understanding of their fans.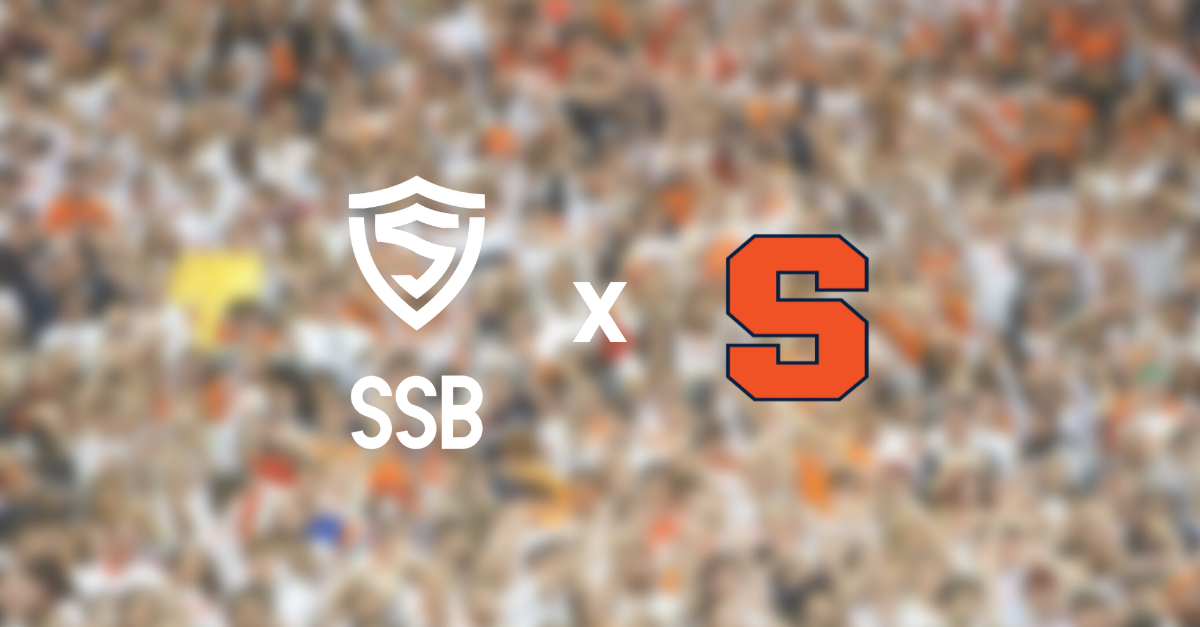 Syracuse will do this through SSB's proprietary data management solution, Central Intelligence, and support the institution's goal of innovating, engaging fans in new ways, and identifying new revenue opportunities. Syracuse will also be utilizing SSB's Discovery CRM for lead generation, campaign management, sales tracking, and routine customer touchpoints.
"This partnership with SSB is another step toward helping us become one of the most innovative and advanced college athletics programs in the nation," said Andrew T. Goodrich, Deputy Director of Athletics & Chief Marketing Officer at Syracuse University. "Emerging from the COVID era, it's never been more important to improve our sales and marketing operations and drive significant results in support of our student-athletes. SSB provides us the tools we need to unlock our potential by using data to better understand and serve our fan's needs."
"There is a big shift in collegiate athletics as programs gear up for full seasons and the new normal," said Steve Hank, Chief Commercial Officer. "Syracuse is leading and using this as an opportunity to propel their organizations forward and focus on innovation that drives their strategic outcomes."
Syracuse joins a network of more than half of the Power 5 institutions and over 80 professional sports leagues and teams that have invested in their data strategy with SSB. In addition to collegiate athletics and professional sports, SSB has served the higher education market for over ten years and worked with over 2,000 colleges and universities.
About SSB
SSB maximizes revenue and fundraising efforts for over 2000 higher education, collegiate athletics, professional sports, and nonprofit organizations through data management, data analytics, gift matching, and CRM products and services. SSB provides ongoing access to relevant, real-time data and business intelligence that drives fundraising and revenue goals. SSB was named a Microsoft U.S. Education Partner of the Year and is a contracted provider through E&I Cooperative Services. SSB is backed by Austin-based equity firm Strattam Capital and has offices in Denver, Nashville, and the Washington DC area. Learn more at www.ssbinfo.com or visit LinkedIn or Twitter.