Are you curious about where the future of collegiate and professional sports is heading?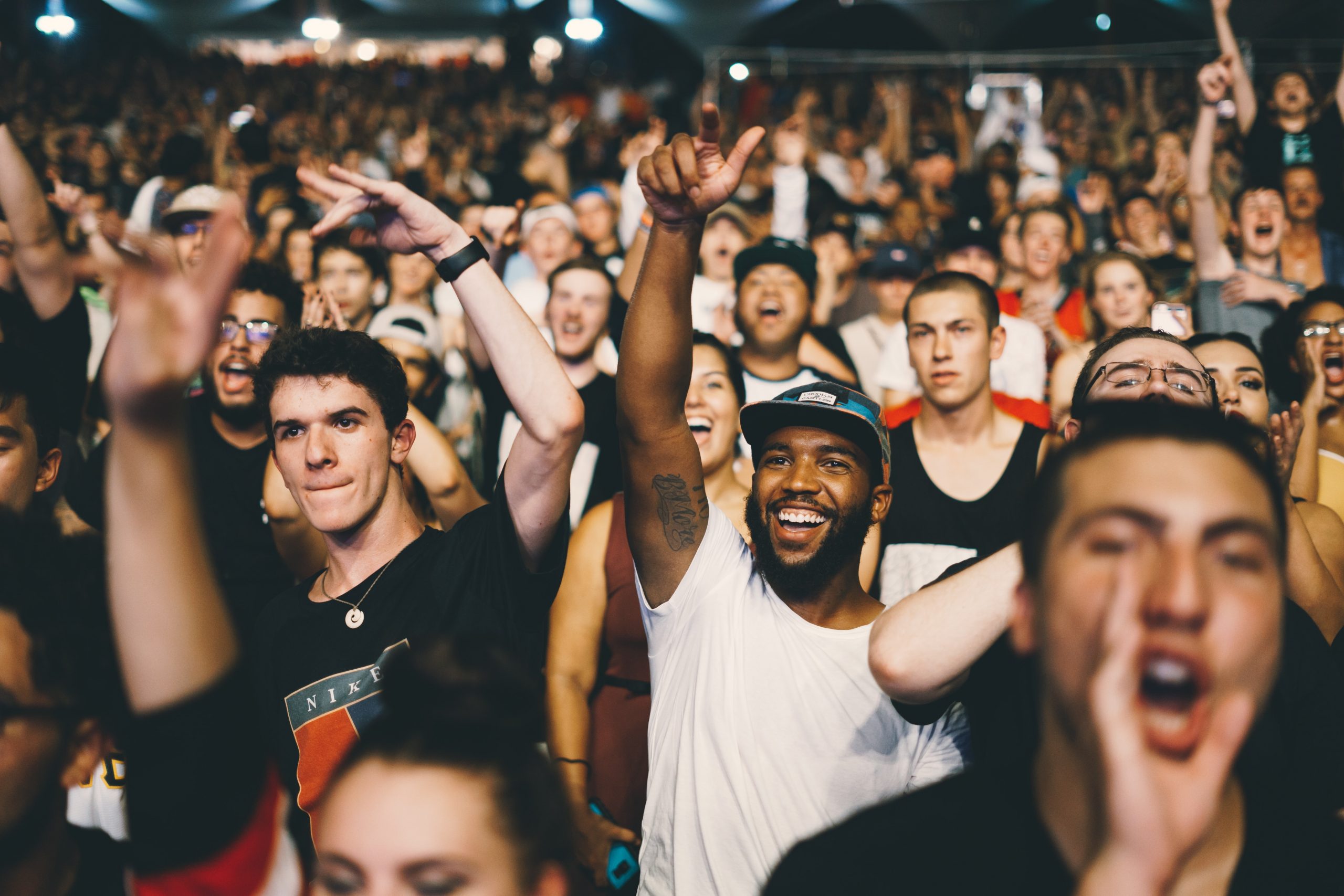 In changing times such as these, it can seem hard to predict what will come next. This causes uncertainty in every facet of the sports industry and can make decision-making feel like a high stakes poker bet. But it doesn't have to be that way. Data can serve as a high-tech crystal ball; analyzing past information and current changes to help predict the future.
In a recent webinar, we sat down with A.J. Maestas, the founder and CEO of Navigate. To help the universities and properties looking for more certainty in the days and months ahead, A.J. shared examples of data findings he has uncovered that will help put everything into focus.
"What an opportunity. If you're looking for opportunities in exciting new worlds, I believe there will be new players that emerge and new business models that come from this." 
-A.J. MAESTAS, CEO AND FOUNDER, NAVIGATE
Sponsorship spending will decrease, but by how much will depend. Prior to the pandemic, North American sponsorship spending was $24.2 billion in 2018, with over $60 billion being spent globally. Nearly ⅔ of those companies spend 5% or less to measure their sponsorship investments. In the Covid-19 era, the global sponsorship spend will likely fall 37% year over year, and industry professionals predict a 30-45% decrease in sponsorship rights fees. These decreases aren't necessarily true at the property level, teams won't see this large of a drop.
Sponsorship investments yield 10x compared to a good media campaign. Through a proprietary database that tracks every consumer step from awareness to purchase or referral, Navigate analyzes that info against different variables such as geography, sport, business category, and more. Through each analysis, findings have consistently pointed towards the fact that aware fans are 3x more likely to purchase, and 2x more likely to recommend a sponsor of a team they love. When factoring that against other promotional options, this yields 10x the influence of a good media campaign.
Sponsorships work, but you have to maximize your investment to see ROI. If you want to see returns come to fruition, you'll need to do activations that take advantage of the rights you've invested in. Most partners spend 20 cents on activation for each dollar spent on investment rights, with some spending far less. Research shows that spending 50 cents on activation for each dollar spent on rights will allow partners to double their investment and see an ROI. After 50 cents you won't see a negative ROI, but you will see a flattening of the curve in terms of positive outcome against investment.
Get focused on the Zoomers. Generation Z, born between 1996-2010, is the newest target consumer category and they aren't like the generations that have come before them. Their social media channels are focused on TikTok and Instagram for entertainment, Twitter to share things that are interesting, YouTube to get a closer look at their interests, and Facebook for news. As far as where sports fit in, their top interests are NFL and believe it or not, Fortnite. Once they reach college age, the NCAA jumps higher on the list.
Spend your advertising dollars on mobile, not desktop. Between 2013-2018, we became a mobile-first world, leaving desktop advertising behind. Facebook and Google have seen the largest benefit of this change, with 90% of digital revenue heading their way in the past four years. Unfortunately, the pro sports industry is seven years behind, with universities lagging further. If you'd like to grab some of those dollars from Facebook and Google, shift your resources to the mobile arena.
TV viewership will go up, but not enough to cancel out losses. In the new Covid-19 era, it's no surprise that TV ratings will increase to 25-50% above normal, hearkening back to TV viewership from 10-15 years ago. The bad news is that this audience growth is not enough to cancel out what is lost from on-site activations and impressions. While in-person assets are 5-10x more expensive than social, digital, mobile, or TV, you'd have to get 10x the amount of TV to reach the equivalent, a mathematical impossibility. On average, 40-50% of sponsorship value comes from in-person venue exposure.
Prior recession data shines a positive light on maintaining your ad spend. During the last recession, organizations that maintained or increased their ad spend saw a 250% in sales compared to their competitors. This panned out to a 2.5x increase in market share for aggressive ad spenders during the last recession.
Recent national survey data shows fans will soon feel ready to head to the stadium.  Americans are eager to get back into stadiums and are willing to do so before a vaccine, but it will take around 6 months for fans to feel comfortable. In fact, 79-84% of fans surveyed across multiple sports types (e.g. NASCAR, NCAA, NFL) are willing to attend a game before a vaccine.
New business models and changes are on the horizon. About 95% of collegiate sports organizations outsource their sponsorship sales to a third party, but without revenue certainty, they may exit those agreements and move this in-house. Revenue sharing models will be proposed, where business partners will want universities and properties to share that risk and reward.
"I think COVID-19 accelerated things that were going to happen anyway. Whether that's paperless ticketing or redeeming a QR code for bobbleheads that are drop-shipped to your doorstep, interactions will be more seamless and won't require physical touch."
-A.J. MAESTAS, CEO AND FOUNDER, NAVIGATE
Navigate is a collection of experts in applying business intelligence – through research, data, and analytics – to measure and value marketing investments, then guide major strategies and decisions in the sports and entertainment industries. Put simply, Navigate helps clients determine the value of their partnerships and understand how they are performing.
In their 15 years of business, Navigate has measured the impact and ROI of hundreds of sponsorship deals and has valued billions of dollars in sponsorship transactions on behalf of clients. Navigate has worked with some of the biggest properties, universities, brands, and agencies in the country, with a client roster that includes ESPN, Southwest Airlines, NFL, NBA, MLS, Ohio State, and ASU.
To learn more about current trends in sponsorships, watch Trends in Modern Sports Sponsorships on-demand today.