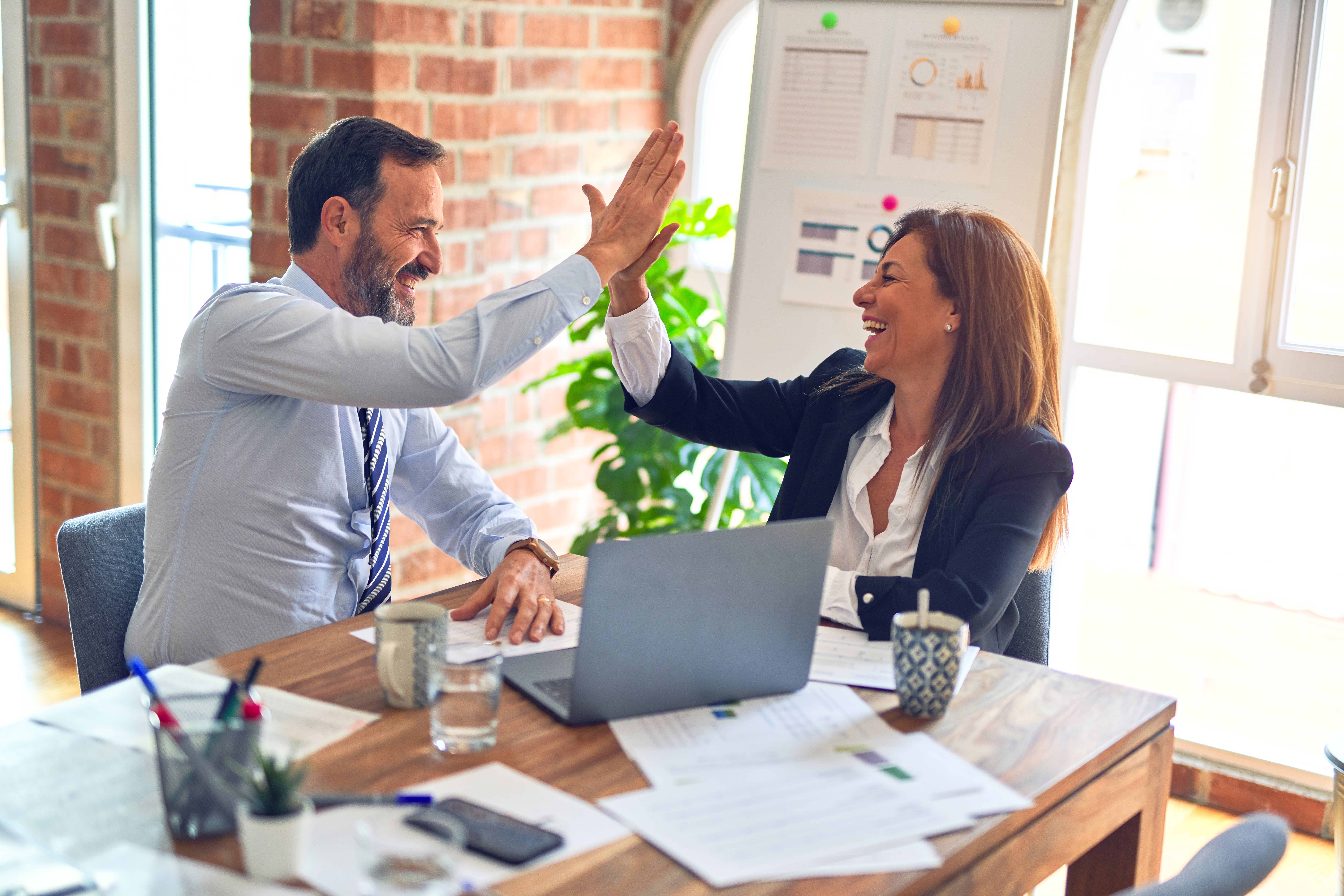 Georgetown University launched Advancement RM, Affinaquest's robust advancement CRM, in 2017. Kirsten Reppert, Chief Data Officer & AVP of Advancement Operations at Georgetown University, recently sat down with Affinaquest's content team to talk about Georgetown's experience using Advancement RM on campus.
This is Part Three of the conversation. Be sure to read Part One, in which Kirsten discussed the benefits of a packaged CRM solution, and Part Two, where she described some of the customizations Georgetown has made to extend the CRM's features for their unique needs.
To close out our chat, Kirsten shared some of the impacts of Advancement RM and its functionality on advancement at Georgetown.
The Impact of Advancement RM
Caitlin Scarano, Senior Marketing Manager for Advancement at Affinaquest: Can you talk a little bit about the impact of Advancement RM and what that has meant for your team?
Kirsten Reppert, Chief Data Officer & AVP of Advancement Operations at Georgetown University: The old way, before Salesforce, was siloed. Siloed data and siloed operations. To an extent, that's essential and understandable because people have different roles and different functions and there's a benefit to getting those operations finely tuned. But I bring it back to the ecosystem: we're all informed by each other's work. So how can we keep operating as finely tuned, distinct teams but with all the advantages of a shared space? 
Advancement was positioned, I think accurately, at the beginning of our CRM project as the end consumer of a lot of information from our various university systems.
This makes sense: once someone graduates from Georgetown, our colleagues in the academic space, they've completed their part. They've fulfilled their directive to manage student, class and degree data to completion, but the relationship with the university and that person doesn't end. Georgetown says, and believes, "We're home. We care about you. We know you as a person." 
In advancement, we have the responsibility of maintaining that promise and experience for people. Add that responsibility to our directive of generating revenue in support of the university's mission and priorities, and you can see how anything less than having all of that information might not set us up for success. And it doesn't end with advancement either; our work informs that of so many other teams at the University. We may all be focused on our own parts of the process, but our successes are shared.
Fundraising is Competitive: The Right Tools Can Help Set You Apart
Kirsten: That's the thing in advancement: you're either in a campaign or preparing for the next one. And that expectation to be ready to mobilize and deliver in support of your institution's priorities means you need to always be operating at the top of your game.
We aren't the only ones who are in the business of raising philanthropic funds. And we aren't the only ones who are evolving. Everyone's getting better at this. So the question is how can you be more competitive? How can you get your message out there? How can you increase your confidence in every data-aided decision you make?
We are good at using this tool, and our perception of a CRM has evolved. We've been able to leverage Advancement RM and think about transformative ways to use it at Georgetown. It allows us to trust the core data and functions, but then also creatively and flexibly integrate processes, definitions, and projects that are unique to Georgetown. It's given us tremendous confidence in how we work and reporting the outcomes of our work.
Because of that, we're in a position to engage with other university leaders and teams in ways I don't think we ever have before. It's added dimension and new opportunities for collaboration across teams in ways that really underscore how important Advancement is to our institution. It's one thing to believe that's true, but seeing it and experiencing it has been one of my favorite outcomes of our move to Salesforce. It's just how we do business now.
We have experienced record-breaking years in our fundraising performance. This means increases in opportunities, commitments, transactions, and all the details that come in with every gift – from the method of payment to the type of stewardship required. By taking care of that core stuff – fundamental objects and functionality – we can record our gifts faster and more efficiently and get all the information that comes in with a gift posted, including the originating appeal. We have dynamic reports and dashboards showing progress all throughout our instance, reducing the need for individual report requests, and allowing us to look at multiple KPIs at once. It's all about getting information to people who need it.
We're not raising more money because of [Advancement RM], but it's the tool that allows us to better focus, better strategize, make better decisions, and collaborate more effectively and comprehensively with our university stakeholders. 
As a final note, Kirsten mentioned a former colleague at Georgetown who now works at Affinaquest. JoAnn Grainger's work at GU laid the foundation for Kirsten's current role and for the development of Advancement RM on the Georgetown University campus.
Kirsten: Every once in a while I'll text her, "You're never going to believe what we're able to do now!" She knew the potential, and to deliver on that is a real treat.
What Can You Do with the Advancement RM?
What can you do with Advancement RM, and what can Advancement RM do for you? To learn more about how more than 40 institutions have trusted their data to Affinaquest's robust CRM platform, connect with our team to schedule a demo.