While all organizations generally agree on the importance of data as a valuable business asset, the reality is that everyone arrives at a different starting point when forming a data strategy.
Some companies have teams dedicated to data analysis and data management, but more often than not, organizations have a fractured approach to using their data and a limited number of team members with the expertise to manage it.
We see organizations with countless databases across different departments that contain varying data. Unfortunately, a large amount of data isn't "clean" and is riddled with errors and inconsistencies. This makes it all but impossible to use in strategic planning.
The good news is that once companies audit their existing resources and analyze the benefits of a centralized data warehouse, they are rewarded with a data repository offering real-time insight that guides business decisions and drives tangible outcomes.
We are told over and over again by clients that a cohesive data approach is effective and efficient. Efficient in terms of the measurement of objectives, informing short and long-term strategic planning, and eliminating redundant tasks for staff. Effective by way of making marketing and sales initiatives more successful and ROI-driven while also uncovering business insights that would have been impossible to glean otherwise.
You may be thinking, "Sure, that sounds great. But what does that look like?"
Three of our clients shared their process of mapping their data journey as well as the benefits and challenges they experienced along the way. We cover everything from getting the buy-in from leadership, interdepartmental communication, internal education, lessons learned, and ROI.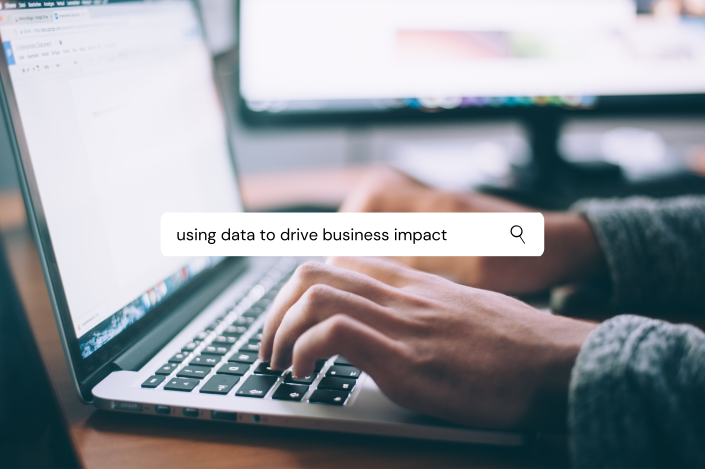 Country Music Association
While people commonly associate CMA with awards shows and festivals, CMA is a membership organization first. They consider data the core piece of their business. Data guides their strategy and actions, and they are working on making it accessible and understandable to everyone in the organization.
They needed a CRM, but before moving forward, they consulted with different departments for a year to assess what they had, what they needed, where their data was stored, and to collect different use cases. It was a long process, but their top priority was to create a solution that aligned objectives for several different departments, allowing for team functionality rather than having everything go through one department. As of February 2020, they now have a data warehouse and are slowly building it out. Educating all team members is also a focus so that everyone understands the capabilities now available at their fingertips.
Taking a close look at their data revealed that only 3-5% of the tens of thousands of leads they were getting each week were clean data. This led to a conversation about better data collection campaigns, which will improve future outcomes. They also found that departments and their data resources weren't being shared. To unite their teams, they set an organizational goal of growing the database to one million, giving everyone a goal to work towards together. Now they can tie marketing efforts to attract new members back to data architecture, which demonstrates ROI and value to the team.
"You have to demystify language, change your vernacular, and lean in and educate. People need to understand what you do. If other teams invite IT and data people to the table, we can let you know how we can help. Early data insights can help change the outcome."
University of South Carolina
Having real one-on-one relationships with all of their constituents is a top priority. This started with email marketing, then a ticketing solution and CRM, which led to a data warehouse. It was a struggle to get full buy-in from leadership but slowly, they were able to build momentum internally. Their data assets have now grown to include a data warehouse, three Ticketmaster databases, a transition to the Salesforce Marketing Cloud, and Salesforce CRM. Everything pushes out to Tableau, and they have appended data and manually upload merchandise data.
The organization sees multiple benefits to this approach: email segmentation, time saved for the sales team through CRM, precise ROI information for paid social efforts, and centralized data visualized in Tableau that allows for real-time assessments and quick action. In regards to the new COVID-19 era, they can deep dive into mobile fan access for the stadium and develop custom communication campaigns to help fans understand new safety regulations.
As far as what's next, they are doing modeling to evaluate how much revenue declines this year. Where necessary, they can be nimble and adjust resources while still fulfilling objectives.
"We can assess data in real time and act on it in real time. We keep a close eye on opportunities that present themselves through the data warehouse, then implement new strategies quickly."
Eric Nichols, Senior Associate Athletic Director, Chief Marketing Officer
University of Florida
To offer an array of options that generate revenue for the organization, they look to data to glean insights. It's helpful that leadership saw the benefit of investing in data resources, and they understood the importance of those assets to create personalized communication with fans.
The three-person team focuses on email marketing, digital marketing, marketing strategy, and revenue generation. They are always focusing on balancing strategy, staffing, software, and support because all four need to be in balance to operate at maximum efficiency. Software investments began with CRM and Eloqua for marketing automation, then expanded to a data warehouse solution and mobile app. Through automation, they are able to closely track the entire journey of a lead from where they originated, who they talked to, and whether they bought season tickets. They can assess how effective email campaigns are and whether social campaigns need to be adjusted. All season ticket sales are form-based, which means even if someone doesn't make a purchase, they collect data. This was all by design. They built their data warehouse and added only what they thought would make efforts more accurate and efficient.
They also acknowledge that not everything results in a win. You can't be afraid to fail. Ideas that don't work out often spark a new one that does. Their next step is to add an analyst to the team. In the future when the time is right, they'd love to have a team of analysts to dive into all aspects of the business such as ticketing, donations, licensing and email marketing.
"Bring other people at the organization to the table as soon as possible. Make your data an open conversation. Take the time to share with other departments and educate your team. Everyone should understand how data can help them. You don't have to be a data analyst to understand and benefit from these resources."
Andrew Case, Director of CRM and Analytics, University of Florida Athletics Association
To learn more about how the Country Music Association, the University of South Carolina, and the University of Florida began their data journey, watch our webinar Mapping Out Your Data Journey to Drive Business Impact on-demand.