Mobile apps for sports fans allow you to communicate directly with your fans, give them offers and discounts, connect with them on social media platforms, and allow them to track their favorite players' current statistics. Give your fans the best possible experience when they walk into the stadium.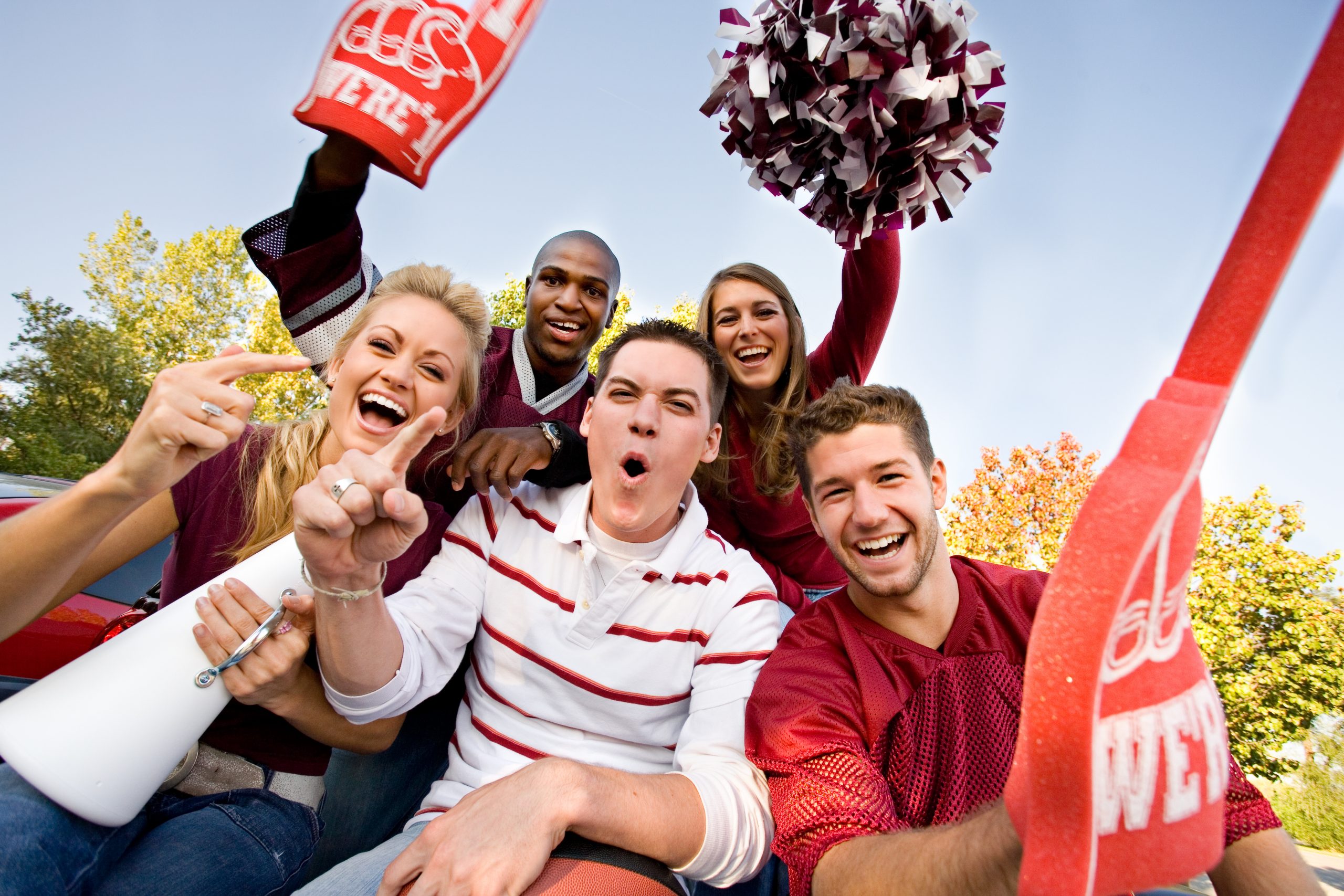 The Benefits of Mobile App Services in the Stadium
Embrace the age of the smartphone and enable your fans to use a digital ticket when they enter the stadium. Not only does this set up your fans' digital experience from the get-go, but it also cuts down on paper waste.
After their ticket has been scanned, use your team's app to send each fan a customized greeting that welcomes them to the stadium, offers a map, and directions to their seats. Engage with your fans from the moment they walk into the building.
Many fans love to check the stats of your team and their favorite players. Through the mobile app, offer them a chance to track their favorite players and team stats.
What's a baseball game without a hotdog? Your team's mobile app can allow fans to order food right from their seats, and get notified when their items are ready. This way, they aren't standing in line and missing out on the best plays of the game.
Offer exclusive deals and discounts. From future ticket purchases to merchandise, fans will love receiving exclusive, personalized offers that fans at home don't have access to.
Engage with your fans by making them a part of the game. Many of your fans will be posting on Facebook, uploading pictures to Instagram, and tweeting about their experiences at the stadium. Promote a hashtag and offer fans a chance to see their post on the gigantic display for the whole stadium to see.
How Clients are Leveraging Mobile Apps
Minnesota Vikings
The Minnesota Vikings (an SSB client) have an award-winning sports app with a multitude of features, including real-time news, video clips, real-time statistics and scores, instant replays, merchandise, and directions to the stadium. Fans can gain Vikings Rewards points for activities in the app to enter for chances to win tickets and VIP experiences.
The Vikings also created a game called "Pass or Play" that allows users to build weekly lineups and receive points based on how their players perform. The top three winners each week receive $150, $100, and $50 gift cards to the online store, and are entered to win a grand prize.
Tampa Bay Lightning & the Amalie Arena
The Tampa Bay Lightning (an SSB client) offers its fans the ability to listen to radio broadcasts live, sort through team and player statistics, customize their alerts, and view closed captioning while attending games. They also have an ad-free premium option, which includes two minutes of action in every regulation period in every regular-season game live, the final minutes of every live away game (including 3-on-3 overtime and shootouts), and access to all In-game highlights from across the league.
The Amalie Arena, home of the Tampa Bay Lightning, actually has its own stadium app. Users can use the app to pay for concessions and merchandise, search for other events, buy, use and forward tickets, and opt into upgrades and experiences. Season ticket holders can access and transfer their tickets and discounts, and JPMorgan Chase cardholders can earn $25 in arena cash when they upload a debit or credit card.
Florida Gators
The Florida Gators created a mobile app with a hope that all tickets (including Student Tickets) would be digital in 2020. The app connects to their fans' Ticketmaster accounts so tickets can be stored in their phones. Users can also store their credit card information in the app to purchase concessions and "Swamp Moments".
"Swamp Moments" are experiential opportunities including video board messaging, pregame field access, halftime field access, Gator Walk premium access (where fans can give the Gators players high fives as they make their way to the field), postgame game of catch for two with a signed football by Coach Mullen, and the opportunity to watch the last five minutes of the game from the field, as well as sing the Alma Mater with the team.
What's Next? How to Leverage Mobile App Data
Take your mobile app for sports fans to the next level. Store all the data collected from the mobile app experience and use that data to keep fans engaged after the games and encourage future attendance. Integrating this data into a single customer data management platform like Central Intelligence will help you get started on the most complete picture of your customer.
Contact Our Data Experts
At Affinaquest, we understand the importance of getting fans in the seats and keeping them engaged during and after the game. We have developed our powerful data software for sports, the Central Intelligence platform, which delivers a current, complete, and consistent profile of every fan so you know exactly how to reach them via your mobile app. The University of Florida has used our software alongside its mobile app implementation for great success in fan engagement!
When you use our software, you will quickly be able to see how your fans interact with the team, what draws their attention, and what would be most useful to them while in the stadium. The data you collect from fans will help you create the best possible fan experience because the information comes directly from them.
If your team is interested in implementing our data software for sports, contact us today for a free demo. Let us help your team engage with fans both in and out of the stadium!