Affinaquest signs University of Cincinnati Athletics for data management solution Central Intelligence, Predictive Analytics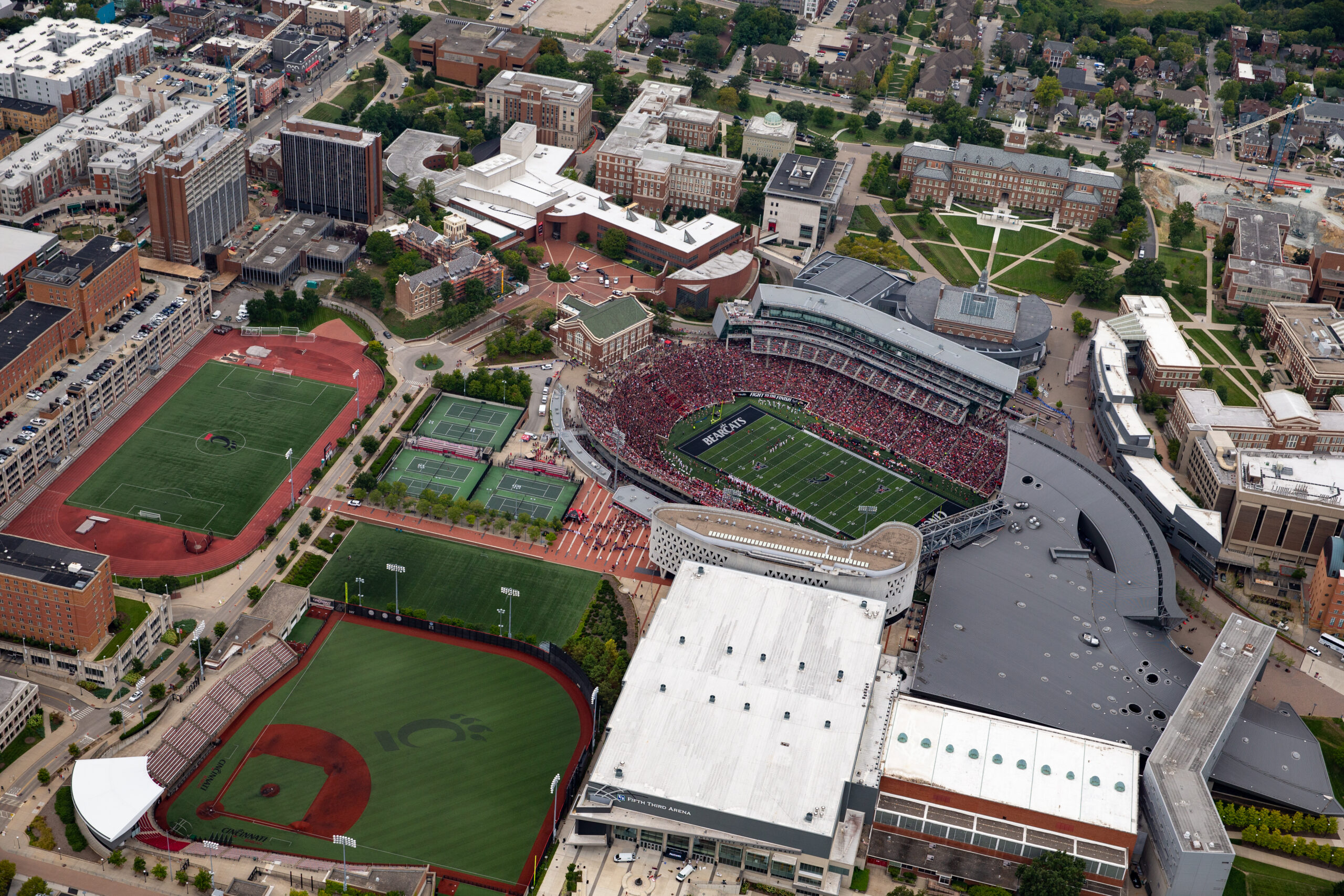 (Denver, CO) June 22, 2022 — Affinaquest, the leading CRM, data management, and data analytics company specializing in collegiate athletics and higher education, announced today a multi-year agreement with the University of Cincinnati Athletics (UC Athletics) for Predictive Analytics, an offering powered by industry-specific data models to guide sales strategy, and Central Intelligence, a Golden Record clean data management solution.
As UC Athletics continues to lead on the field while preparing to join the Big 12 Conference in 2023, this critical technological investment in the athletics department will enhance personalized service to the Bearcat fanbase, support new in-house ticket sales and service teams, and drive overall revenue.
"Implementing data management and analytics best practices allows us to work smarter as a team while delivering superior service to our dedicated Bearcat fanbase," says Anthony Di Fino, Deputy Athletic Director for UC Athletics. "Affinaquest is the known leader in collegiate athletics, and these solutions will be a critical component in supporting our growth and departmental goals."
By gaining an exhaustive data record of each Bearcat fan and scoring each prospect through industry-specific data models via Predictive Analytics, UC Athletics can strengthen the efficacy of their sales and fundraising efforts with personalized communication and offers to the best prospects in their database.
"As a leader in the NCAA, all eyes are on Cincinnati as they continue to grow and join the Big 12 Conference, and we are excited to support them on this transformative journey," explains Steve Hank, Executive Vice President of Collegiate Athletics at Affinaquest. "Using these solutions will be a game-changer for their new in-house team members as they create and execute revenue strategies for ticket sales and fundraising."
Affinaquest was named the 2020 Salesforce Education Partner of the Year and has worked with over 1,000 clients in the higher education advancement, college athletics and non-profit sectors. To learn more, visit https://affinaquest.com.
About Affinaquest
Affinaquest, the leading CRM, data management, and data analytics company specializing in higher education advancement and collegiate athletics, enables purpose-driven organizations to succeed by fostering audience affinity. A comprehensive suite of integrated technological solutions unlocks the potential of crucial relationships with alumni, fans, students, and donors with a combination of richly accurate data, intuitive relationship management systems, donation and fundraising amplification, and game-changing predictive analytics. With these tools, clients are empowered to prioritize engaging with valuable stakeholders, personalize every interaction to drive revenue, and maximize the yield of every dollar donated, ticket purchased, and email opened. SSB acquired Affinaquest in June 2021 and rebranded the entire organization as Affinaquest in February 2022 via a press announcement. Explore the power of affinity accelerated at Affinaquest.com.
About Cincinnati Athletics
The University of Cincinnati Department of Athletics competes at the highest level of intercollegiate athletics with the vision to reach Next Level Success for all 18 varsity teams and more than 500 student-athletes. The Bearcats have a proud athletics history, winning eight national championships and 117 conference titles. The Cincinnati men's basketball team is among the 15 winningest programs all-time, while the football team became the first American Athletic Conference program to compete in the College Football Playoff in 2021. Olympic gold medalist volleyball player Jordan Thompson, NBA Hall of Famer Oscar Robertson and Major League Baseball legend Sandy Koufax are among the several luminaries who have competed as Bearcats. UC student-athletes collectively posted a 3.369. overall GPA in the spring of 2022 with 77 percent earning spots on the Honor Roll. Under the leadership of Director of Athletics John Cunningham, and supported by more than 150 full-time staff members, UC Athletics' mission is to connect our community, enhance our University and impact the lives of student-athletes as they prepare to change the world on and off the field. For more information visit gobearcats.com.