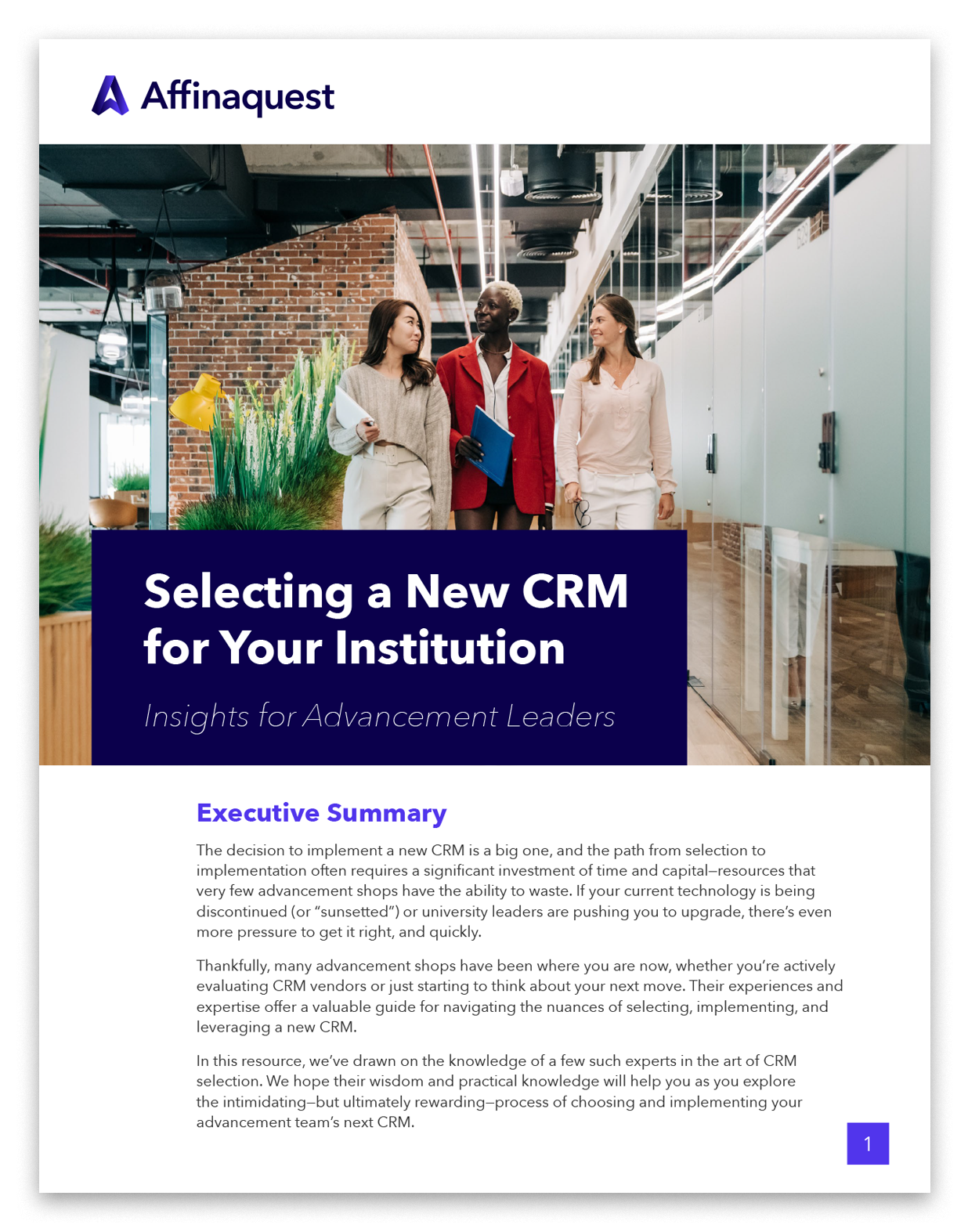 The decision to implement a new advancement CRM for your institution is a big one, and often requires a significant investment of time and capital—resources that very few advancement shops have the ability to waste.
In this whitepaper, we've drawn on the experiences and expertise of institutions and advancement leaders who've been there. Their insights offer a valuable guide to successfully navigate selecting, implementing, and leveraging a new CRM. You'll learn:
The importance of goal-setting, stakeholder input, and clarity around your institutional needs.
How to evaluate key elements of your advancement program and the CRM solutions available.
Why involving—and training—the right team members and vendors is critical to your success.
Download the whitepaper by filling out the form below!
Download the whitepaper now.