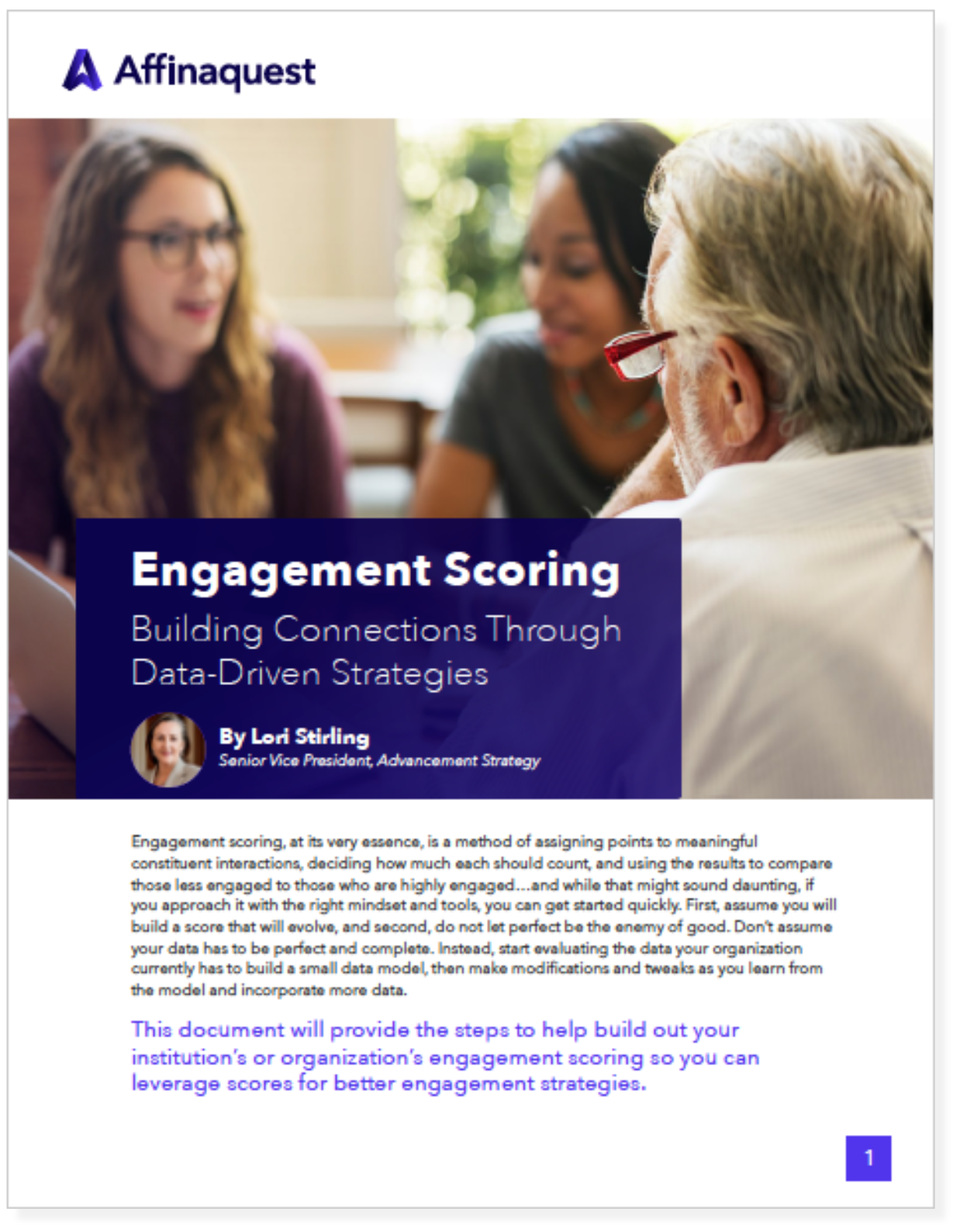 Engagement scoring, at its very essence, is a method of assigning points to meaningful constituent interactions, deciding how much each should count, and using the results to compare those less engaged to those who are highly engaged…and while that might sound daunting, if you approach it with the right mindset and tools, you can get started quickly.
To help you build an engagement score for your institution or organization, download this useful guide from Affinaquest's Senior Vice President for Advancement Strategy, Lori Stirling. In the document, Lori offers the basics of building an engagement scoring model, how to choose and weight the data that's important to your institution, and tips for leveraging the scores to drive better engagement.
Download the guide by filling out the form below!
Download the engagement scoring guide now.