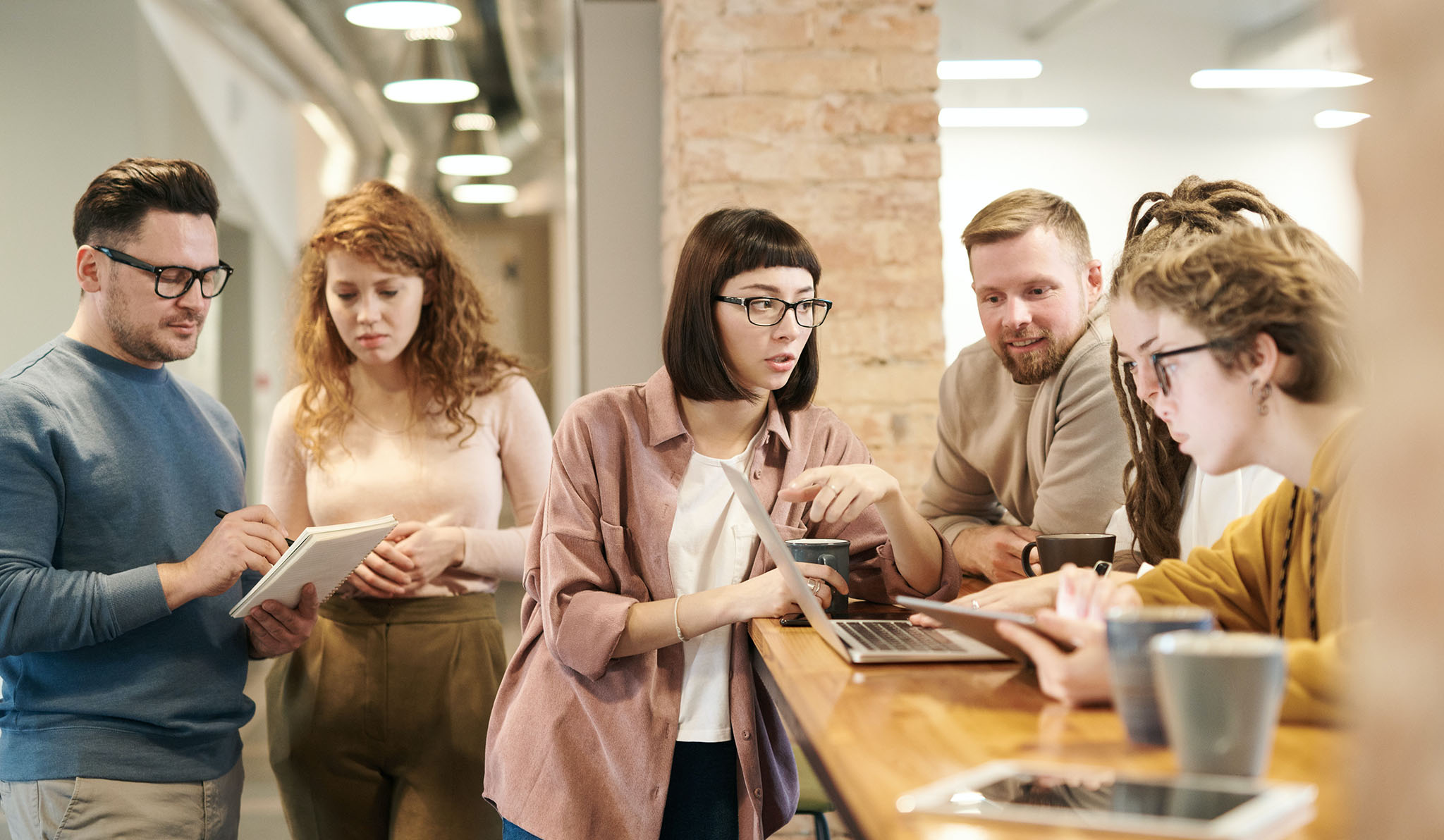 If your institutional advancement team is transitioning off of a legacy CRM, you probably are—or should be—thinking about how the migration will affect your staff. Your team will need proper training, and, more likely than not, your staffing needs will change too. The transition period can put a big strain on existing resources, and it may require more expertise than your team currently possesses.
While considering this factor in your transition plan may sound overwhelming, staffing for a CRM transition might not be as hard as you think. This quick guide from the Affinaquest research team will help you identify your staffing needs and make a plan to fill them.
Determining Your Staffing Needs 
Many factors impact the staff resources needed by your institution during a transition to a new advancement CRM, and staffing resources should always be part of a CRM transition budget.
While your existing team may not currently have the bandwidth to handle such a major undertaking or the skills and experience needed for a brand new CRM system, this should never be a deterrent to improving your advancement team's technology. With a little planning and the right CRM vendor, you can successfully equip your team with the right people or the right skills for a successful CRM transition.
You can start to assess your team's particular needs by asking the following questions: 
What are the current capabilities and bandwidth of your staff? 

Are they familiar with key software for your chosen CRM, such as Salesforce and SQL? 

Are you scaling your system campus-wide or making a change exclusively within advancement?
It's important to think both short- and long-term about your staffing needs. You may need temporary help during your conversion, and you may also benefit from new roles and expertise on the team even as the system is stabilized.
Many advancement shops utilizing Advancement RM, for example, employ a Salesforce administrator (or at least people who are "Salesforce-savvy"). The Salesforce administrator act as experts in managing and maintaining a Salesforce-based CRM environment. Conveniently, the ubiquity of Salesforce globally means that there are often plenty of qualified candidates on the market. If you're considering a different CRM system, you'll want to assess its requirements to determine if you need a similar role.
Critical staff for a CRM transition can often be cultivated from within the organization by utilizing untapped skillsets or providing additional training to fit the need as well. A CRM transition can be a great way to expand and showcase your team's full capabilities.
Decreasing Staff Needs with Increased Efficiency
One of the benefits of a CRM transition is the opportunity evaluate all business processes across the organization. Often, advancement teams find ways to increase efficiency through streamlined processes and new functionality. Wesleyan University, for example, freed up as much as 25% of administrative assistant working time to perform other high-value tasks after going live with Affinaquest Advancement RM.
These efficiencies allowed Wesleyan to reduce their administrative assistant staff by three (through attrition) and shift those slots to project coordinator positions. This change gives Wesleyan greater flexibility to allocate resources where they are needed in order to keep up with new projects and changing priorities.
Training and Technology Adoption Among Staff
Here at Affinaquest, we have worked with many teams, and while the majority are eager to adopt a new system, this change can be is an adjustment for some. Our training facilitators and staff from our trusted partners have guided teams and individuals across the full spectrum of technological capabilities, and we are excited to report that almost everyone experiences a delightful "A-ha!" moment once things click.
Good training helps to engage your team in the change and ensures that everyone is utilizing the new system to the best of its capabilities, and getting an entire advancement shop up to speed on a brand-new system is no small undertaking. Successfully staffing for a CRM transition often means providing additional support to in-house trainers in the days leading up to and following go-live to ensure that everyone's questions are answered.
You may find it helpful to train your staff in some of the softer skills like change management techniques as well as the technical aspects of the new CRM system. This combined approach helps prepare your advancement staff for what may be a big shift in their day-to-day work.
Institutions transitioning to Affinaquest Advancement RM benefit from our team of training experts and our select system integrator partners, who are intimately familiar with the unique challenges advancement faces. Combined with their knowledge of Advancement RM, they can tackle any questions or scenarios your team presents, helping you to feel confident in your knowledge of the new CRM and how it will work for you. After your implementation is complete, you'll be in continuous contact with our extraordinary user community through the user group and advisory committees, as well as with our team of client engagement and support specialists. You'll be kept apprised of new resources and engaged as an integral part of the Affinaquest family.
Want to Learn More About Selecting and Implementing a New CRM?
The decision to move off a legacy system is a big one, and we are here to guide you each step of the way. Advancement RM was created to solve the specific challenges those in advancement face, and to empower your team to reach new levels of success.
Even better, we are continually learning from our clients, and you can too. Check out our on-demand webinar, Selecting a New Advancement CRM, where representatives from four institutions of higher education discuss how they each successfully evaluated and selected a new advancement CRM. 
Watch our webinar on Selecting a New Advancement CRM